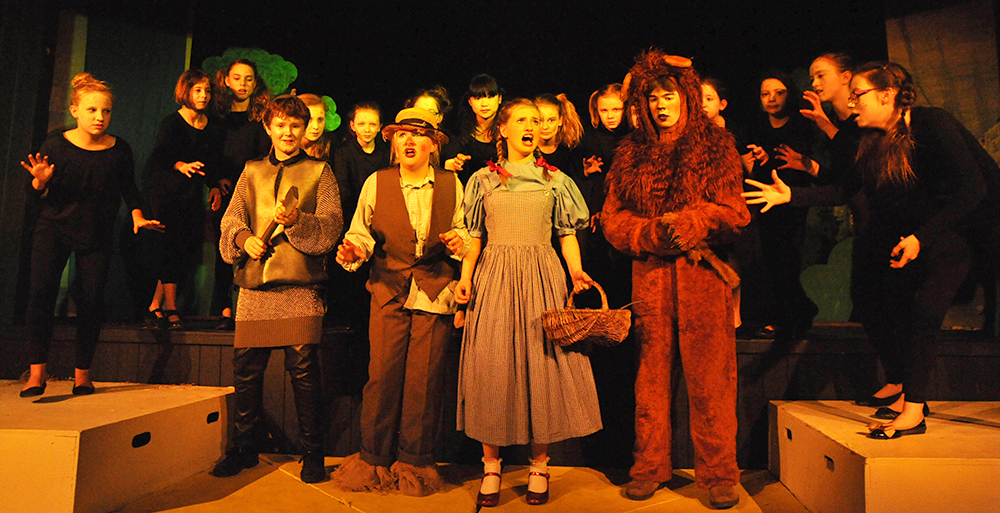 Drama provides a wonderful opportunity for teamwork. A play does not just involve the actors; the set needs designing and building; the costumes need making; make-up is an important part; lighting crews create mood; tickets and marketing require design and production, casting and direction set the style. A school play brings together everybody in the community. With full boarding making finding rehearsal time fairly easy and a wonderful new theatre, Lucton School Shanghai embraces the opportunity Drama offers.
For some students Drama is the key part of their co-curricular programme, but Lucton School Shanghai tries to encourage all students to play some sort of part in the regular dramatic performances. Public speaking and confidence in front of others is so important in life nowadays that it needs encouragement at all times.
In addition to performances, the Lucton School Shanghai Drama department offers training for students wishing to take the London Academy of Music and Dramatic Art (LAMDA) examinations in both Speech and Drama and Performance Studies. These examinations are recognised worldwide and, as well as making excellent confidence builders, are popular with Universities looking for breadth outside the academic curriculum.