Weekly News Update
22 January 2019
Exam Week Coming !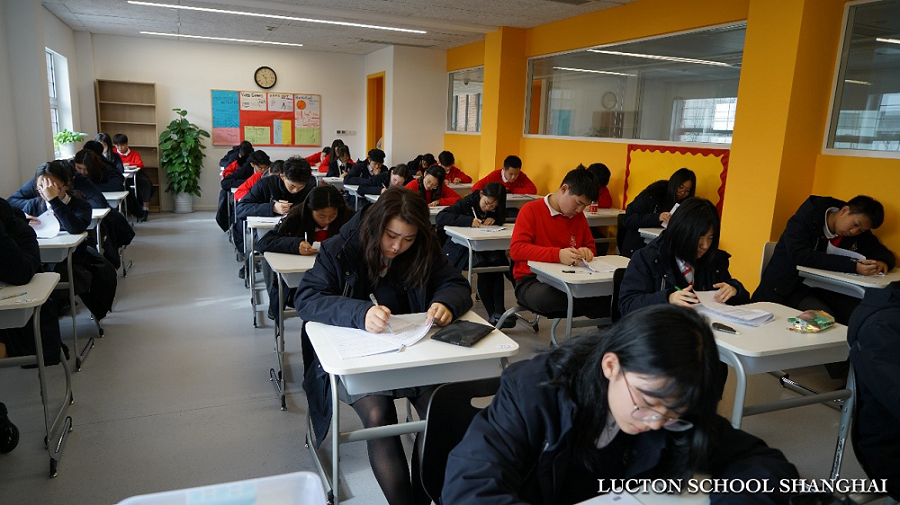 This week is the end of term exam week. The students have been reviewing and sitting the exams throughout the week, hoping that they will all achieve satisfactory results.
Vice-President of NSHSS Meets Lucton Student Leadership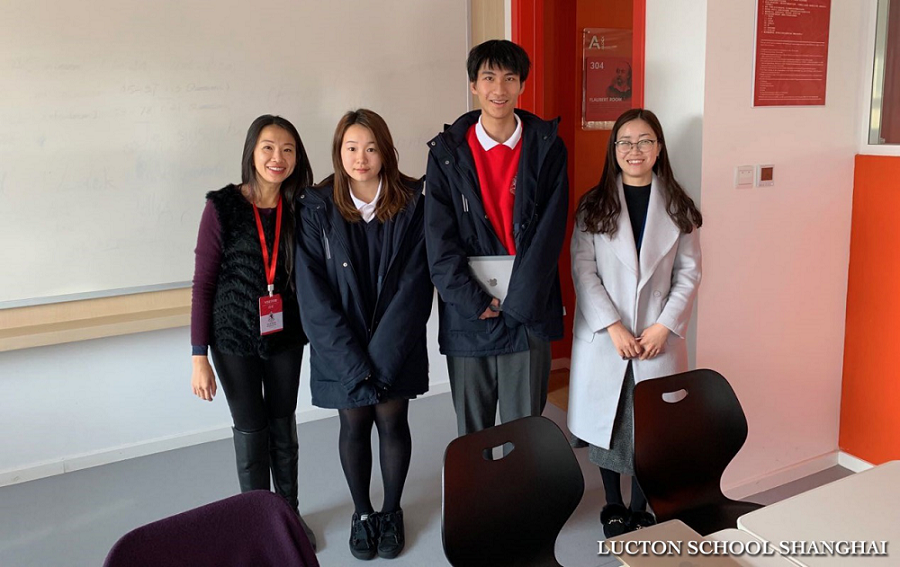 On Thursday, January 17, Vice-President of National Society of High School Scholars (NSHSS), visited Lucton School Shanghai to meet President and Vice-President of the Student Leadership. Ms. Lee Lewis introduced the NSHSS and instructed them to establish a NSHSS chapter and explain the value of the organization. The doubts from the students have been solved from the discussion, and they are looking forward to promote the development of NSHSS chapter here at Lucton.
(NSHSS was founded in 2002 by a member of Nobel family, and its mission is to support academic achievement and world betterment, recognize academic excellence and honor the highest achieving high school students.)
Chinese New Year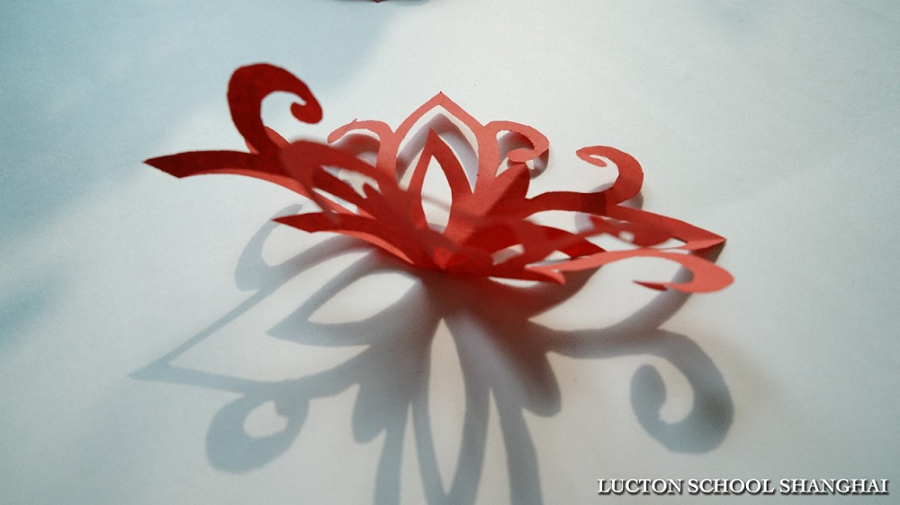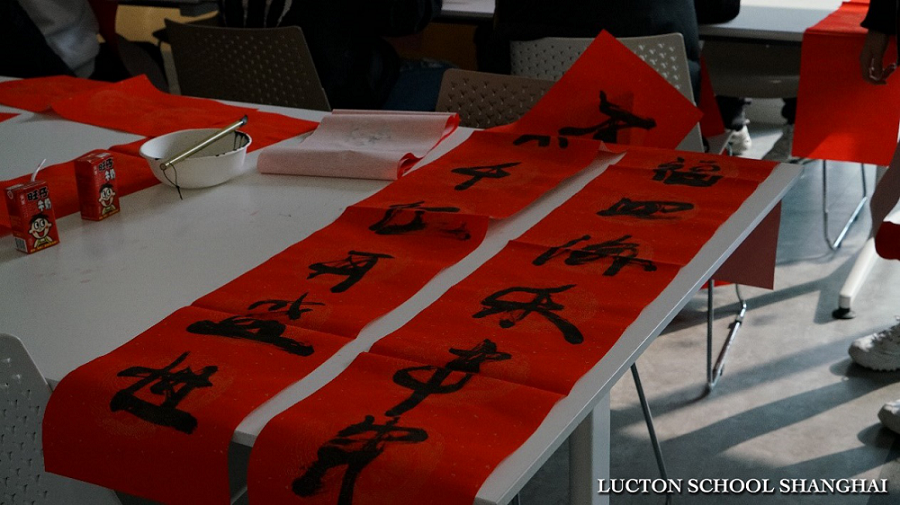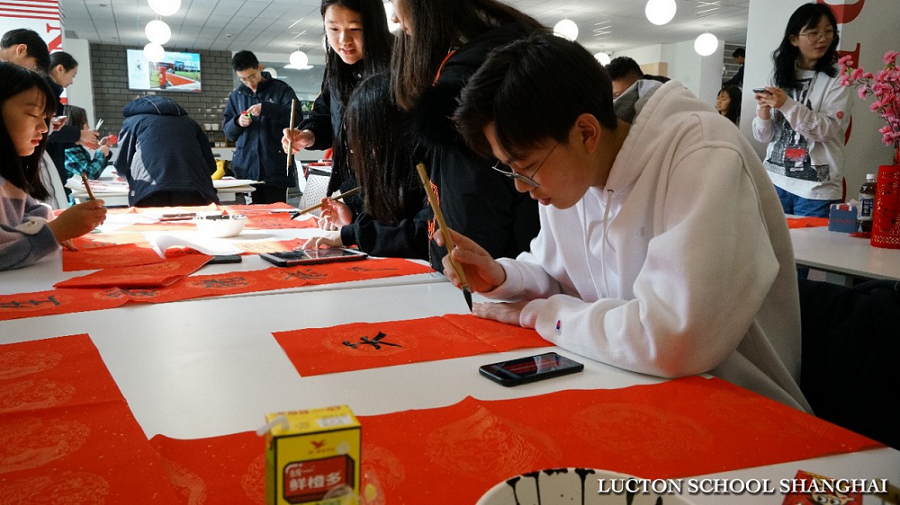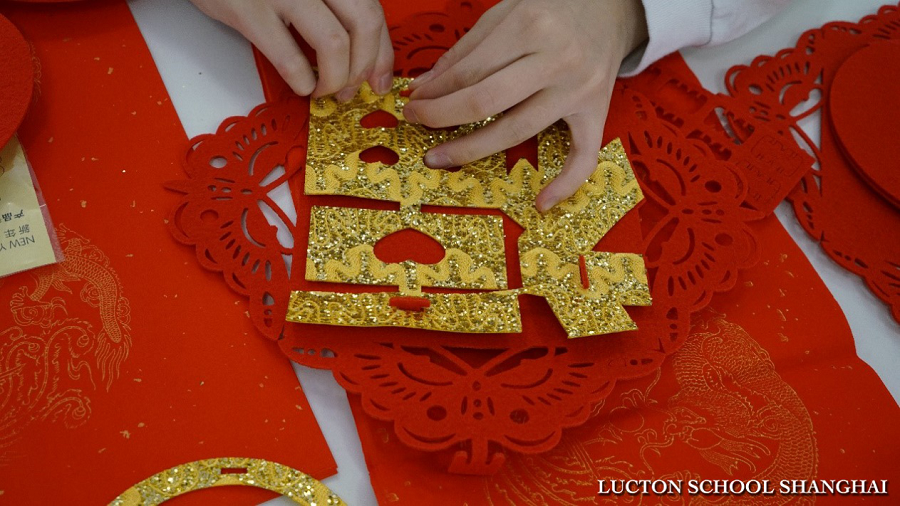 On Sunday, the students prepared for the Chinese New Year. Everyone gathered in school dining hall, made lanterns, wrote Spring Festival couplets, cut window flowers, and decorated every part of the campus. As the traditional Chinese festival to greet the New Year in China, the Chinese New Year is the most anticipated holiday for children. Students use their own hands to express their expectations a/nd joy. In here, all staffs of Lucton wish you a happy holiday.