The first Lucton campus in China will be located in the newly developed district of Pudong Shanghai which is only 15km from Shanghai Pudong International Airport and Shanghai Disneyland Resort. The architectural design of the school maintains the rich Lucton historical tradition whilst embracing the latest trends in pedagogy. Innovative creative spaces in the school will bring out the very best from the students.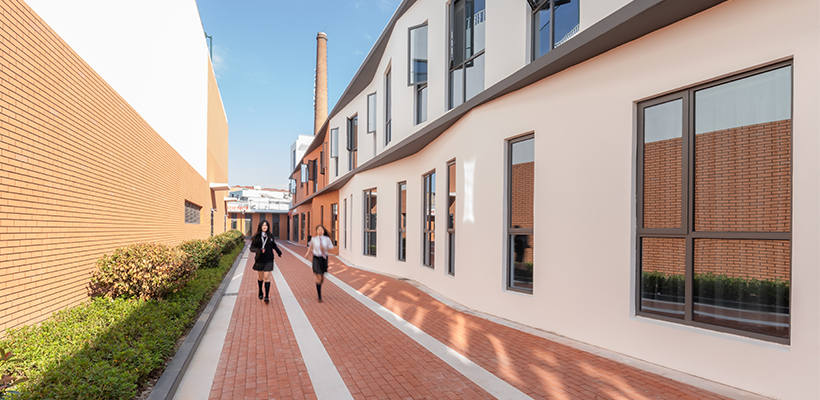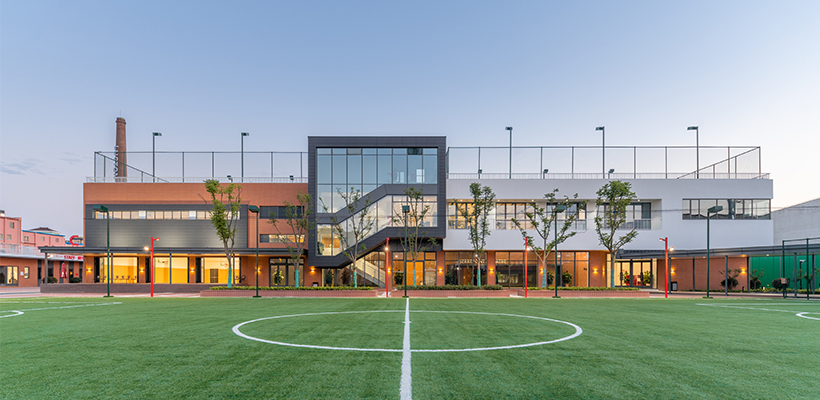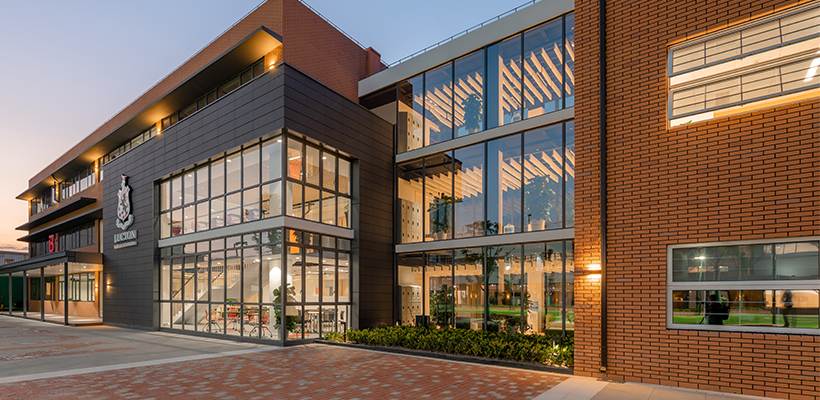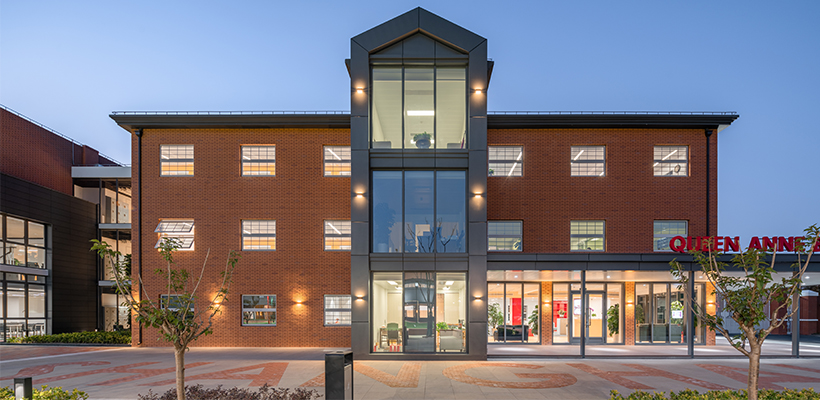 The campus consists of 3 purpose-built buildings incorporating 20 classrooms and laboratories. Highlights of these and other creative spaces available to students are detailed below:
• A multi-purpose theatre with 303 seats holding various activities, including talks, musical shows, expressive arts, etc.
• A music centre with 7 practice rooms, rehearsal rooms and teaching area adjacent to the theatre.
• A double floor open plan library with flexible spatial configuration to allow group and individual interactions.
• An indoor sports area, a gym, rock climbing wall, rooftop basketball and tennis court, plus a sports pitch at the heart of the campus providing a focus for sports and co-curricular activities.
• A Design & Technology classroom incorporating state of the art mechanical equipment and numerous breakout areas allowing students to engage in group project.
• Boarding houses providing 184 students with individual bedrooms, common area plus extensive adult accommodation.
• A dining hall able to provide seating and balanced meals for 120+ diners at one time. This building also preserves a historic chimney symbolising the development of Pudong over the years.
• All parts of the campus are equipped with the latest building services to ensure the educational environment is ideal in terms of acoustic, visual and technological provision.