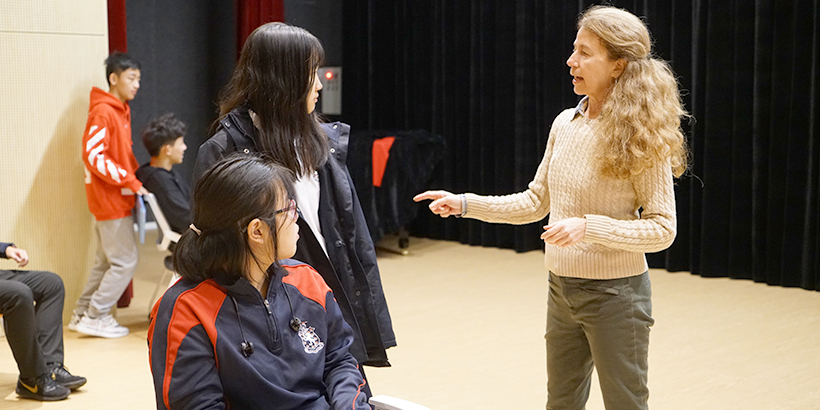 Weekends at Lucton School Shanghai are very busy, with lessons on Saturday morning, practicing sport or performing art in the afternoon. Some of these activities are compulsory, some are a matter of choice.
On Saturdays there are four academic lessons. After lunch students will often be involved in sports matches with other schools or rehearsing for plays or concerts. Saturday nights are 'full on' and there are always organized activities such as film nights, discos, talent shows, quizzes, plays, birthday parties and much more.
Sundays are more relaxed and students have a choice in most of what they do. There are many on-site facilities such as the gym, sports pitches, music practice rooms, the theatre and family rooms in the boarding house for relaxing with friends. Many students use Sunday as a 'catch up day' for major pieces of academic work, others may have an off-site trip organized as part of the super-curriculum.
Parents are encouraged to attend school events. They can attend a lecture, play or concert at school on Saturday evening or Sunday. These also give them the opportunity to discuss their children's progress with school staff.