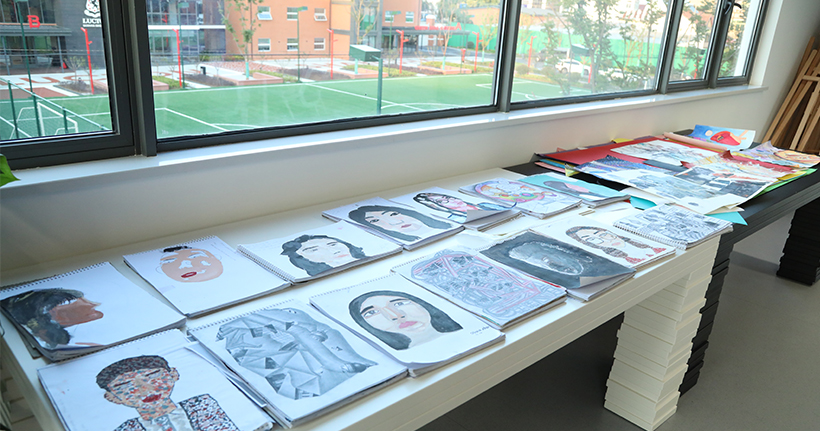 Art is offered both as an IGCSE and an A Level at Lucton School Shanghai. More details of these courses are available on the academic section of this website.
However, many students enjoy the opportunities offered by the excellent Art facilities to make Art a significant part of their co-curricular programme. Although Lucton School Shanghai is a forward looking, English based school, it still holds Chinese tradition and culture in high esteem and the ancient Chinese art of calligraphy is offered in the art department.
The Graphic Design Department is a popular option for those wishing to combine Art with IT and Design skills. Many students personalise an academic project by inserting visual images or making the project easier to read by altering page layout and general presentation.
Technicians are available to help students develop their drawing, colour palette, two and three dimensional design and calligraphy outside lesson times.