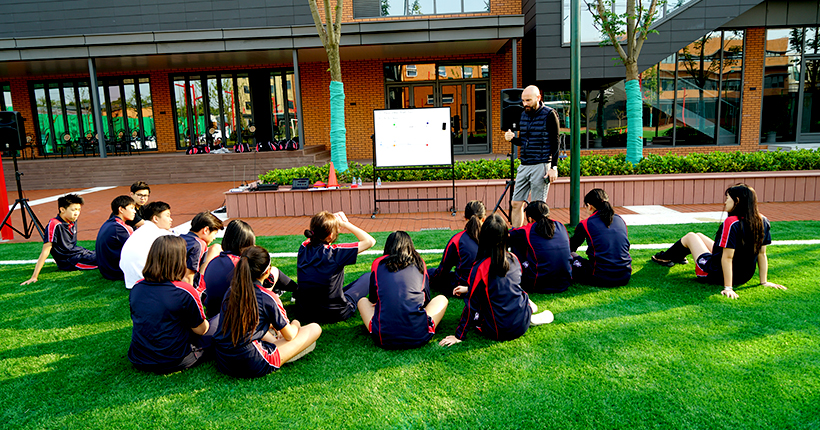 Sport plays a vital part in the co-curricular programme at Lucton School Shanghai – quite right for a school with a football pitch as its heart! There are many opportunities to take part in individual and team sports both on and off the campus.
The gym is available to students seven days a week to use as a preparatory or supportive facility to improve performance. Cardio vascular machines and free weights are provided and qualified fitness coaches prepare appropriate training programmes for all sports.
Also on site are the roof top tennis and basketball courts with spectator areas. There is a comprehensive list of matches against other schools and groups and parents are always welcome to watch and support Lucton School Shanghai teams.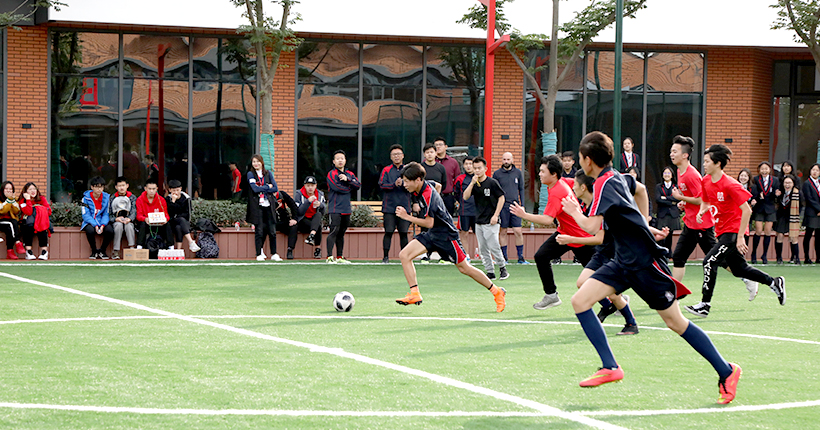 Many other sports are delivered off-site with transport provided by Lucton School Shanghai buses. Water sports such as sailing and canoeing with equipment provided and coaching from qualified professionals are on offer. An equestrian centre gives those interested in riding horses the opportunity to try it out. Equestrian is also an essential part of our sports provision which provides students with an excellent way to build confidence through nurturing relationship with an animal. This bring a long tradition to a modern city. Rugby is also offered. The multi-purpose indoor facility at school is used for badminton, table tennis, basketball and many other sports including martial arts.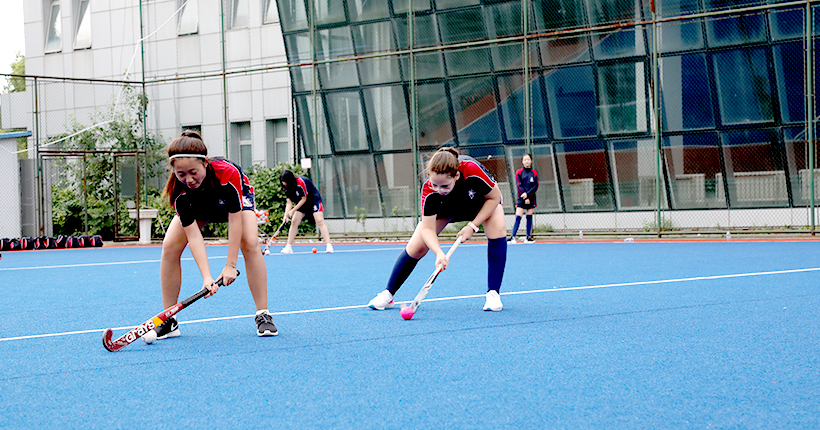 The sports section of the co-curricular programme is organised by a senior member of the Lucton School Shanghai staff who takes good care to ensure all students take some exercise for health reasons, but not too much to interfere with academic progress. The health and teamwork benefits of a sporting regime are considerable and Lucton School Shanghai seeks to expand its sporting provision taking good care that all sports are conducted with attention to safety and balance in student's overall curriculum.