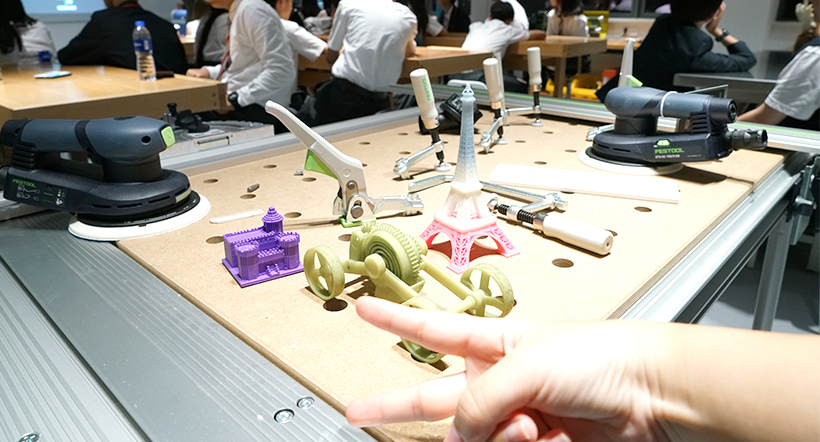 Science, Technology, Engineering, Art, Mathematics. Art has been added to the very popular STEM group of subjects as Lucton School Shanghai believes graphic design and other forms of art have a place in STEM, particularly in areas such as architecture and interior design which are key to science and engineering
The STEAM laboratory is situated to make best use of the Physics, Chemistry and Graphic Design areas. It offers students the chance to make and invent small engineering assemblies. So a student could work on Saturday afternoon in the laboratory making a basic robot, vehicle or other moving device using academic skills developed in Maths and Physics classes.
This aspect of co-curricular activity is currently very popular and is a bridge from theoretical, academic work to conceptual and practical realisation. Students are able to discuss projects with their Tutors or other qualified staff and will get informed advice from the technicians in the STEAM laboratory.