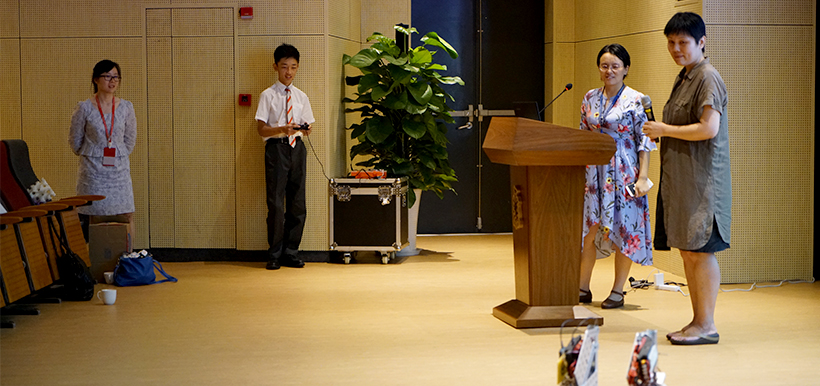 As oppose to a normal boarding school in China, Lucton School Shanghai is a full boarding school that provides pastoral care and academic support 24 hours a day, 7 days a week. This means that our students will only leave the school campus when whey are on an external activity, during school trips or in holiday.
Some advantages of boarding before University are:
In a state school, the class number normally is 40-50 students. A student will just be a number, only a very clever or a very bad one will be noticed and given more time than other students. However, in a boarding school, classes are typically 10-15 students. Students cannot hide in a class that small. They have to participate and will never just be a number. Each student will be treated as an individual with help and encouragement from the teachers.
We believe, busy students are happy students. In our school, teachers are always keen to ensure that students have plenty to do which will push them beyond the minimum requirement of their courses. Therefore, the boarding school sector has a hugely impressive success rate in terms of access to top universities.
In our school, all teachers are dedicated and love to teach and they all have degrees in their subjects. Teachers in boarding schools understand how much time and support is available, so these talented teachers can teach without wasting time. They also know that students are often competing for places at Universities that are highly selective.
Positive study environment
Lucton School Shanghai is selective and is for students who want to work hard and achieve. All students will be set far more work than at a state school and encouraged to study diligently. It's cool to be hard working and clever. There is supervised work every evening with the chance to discuss problems with teachers and friends. Work is spread out over the whole week. The depth and breadth of academic courses in boarding schools is remarkable. Under the study environment we have created, students' mindsets will adjust to aim for the top.
Enrichments beyond academic
At the heart of every great boarding school is a thriving co-curricular programme. In Lucton School Shanghai, we provide modern facilities which help students to build a good work and life balance. The fabulous setting enables students to stay active and healthy, engaging them in sport and developing a portfolio of skills that will help them become successful in life beyond school. Students will never feel bored with such an attractive range of options on offer.
Valuable networks in future life
Arguably the greatest feature of a boarding school education is that it creates lasting memories that often help positively and permanently shape a young person's life.
At Lucton School Shanghai, students will make friends for life. They build a network of friends and acquaintances who know and care about each other. Lucton School alumni are known as Old Luctonians. The Old Luctonian Association (OLA) keeps them in touch and helps with jobs and promotion in the future.
The bonds of friendship forged in boarding school are that much stronger, easily transcending national boundaries: the inclusive ethos and committed work ethic helps create future leaders in all walks of life.
Opportunities for independent development
Through the carefully constructed routines of Lucton School Shanghai, students learn to become independent in a safe and supportive setting. For many young people, their first taste of independence is when they leave home for university and, unfortunately, each year universities see students that are unprepared for the challenges and opportunities that life brings.
Students from our school have the advantage of having been taught how to motivate themselves, having been guided how to develop personal and professional relationships and having had experience of looking after themselves. This independence is balanced with highly individualised levels of care that are made possible through the holistic approach that boarding lends itself so readily to.
Leaving home is never easy, but it makes sense to make the move before University. At Lucton School Shanghai, we provide outstanding pastoral care for each individual. We have dedicated and highly qualified staff in place 24/7, including the availability of professional medical and counselling services. Our boarding philosophy is aimed at teaching students how to cope with life. All this is happening under the watchful eye of their teachers who are mentors.
We help our students to take a lot of little steps towards maturity. They have to learn to get along with one another because they live in a community. The lessons in life learned in boarding school lay a solid foundation for adulthood. We believe, our home style boarding life will be a unique, unforgettable memory for each Luctonian.