Position: Headmaster, Teacher of Physical Education & Psychology
Email: neil.clayton@luctonshanghai.com
Mr Clayton has been in Education for over 15 years. He holds a Bachelor of Science Honours Degree in Animal Biology from The University of Birmingham and trained as a teacher at Loughborough University. He started his teaching career in Devon, South West England and quickly rose to the position of Assistant Principal at Okehampton College. In 2014, Okehampton College was judged outstanding in all inspection categories by Ofsted and was identified in the top 8% of schools nationally for value added. Whilst at Okehampton Neil completed Leadership Pathways from the National College of Teaching and Learning.
He moved to Malaysia in December 2014 as the Headteacher of Asia Pacific International School, a very successful K-10 school part of the ILMU Education Group, Malaysia's leading integrated private education group in Kuala Lumpur. He is currently the Principal of one of the top performing International programmes in Ningbo, Zhejiang that has a 100% record in placing students in some of the best Universities globally. In 2017 75% of students entered the top 50 US colleges and universities and top 20 UK universities including such prestigious establishments such as The School of Art Institute of Chicago (US), UCLA (US), Penn State University (US), The University of Cambridge (UK), and Imperial College London (UK).
A motivated and ambitious professional who is committed to raising standards of excellence for all. Neil was appointed as Founding Headmaster at Lucton School Shanghai early in 2018.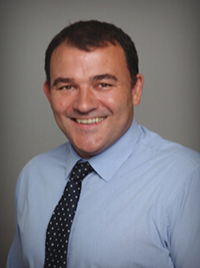 Position: Deputy Head (Academic), Head of Mathematics
Email: clem.parrish@luctonshanghai.com
Mr Clem Parrish is the Deputy Head Academic at Lucton School Shanghai. He will be leading on all matters academic including the curriculum and Teaching and Learning.
After completing his degree in Mathematics and Statistics at Brunel University in London, Clem trained as a teacher at the University of Surrey. On completing his Post Graduate Certificate of Education, Clem took a role at Glenthorne High School in Surrey, a school judged by Ofsted as Outstanding in all categories, where he held a variety of responsibilities including Assistant Head Teacher and Director of Sixth Form.
Before joining Lucton, Clem worked at Nord Anglia International School in Shanghai where he held various posts including Head of Mathematics and Assistant Head Teacher, Pastoral. Clem is passionate about education and has a great deal of knowledge and expertise in driving academic excellence and firmly believes in a creating a supportive and nurturing environment to bring out the best all students.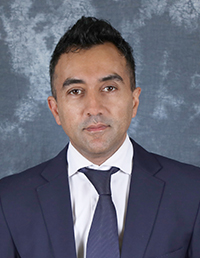 Position: Teacher of Business & Economics
Email: umer.minhas@luctonshanghai.com
Mr. Minhas is a highly experienced and passionate teacher devoted to implementing a student led approach in his teaching practice. He has over thirteen years of teaching and management experience working in the UK, Middle East and Far East. His educational qualifications include a Bachelor's degree from the University of Manchester, an MBA from Sheffield Business School, currently completing an MA in Educational Leadership at the University of Manchester.
Most recently, he has been teaching A Level and IGCSE Business and Economics in England where he was responsible for developing a range of interactive teaching materials to enhance learning. Possessing a deep understanding of the requirements of planning and delivering high-quality lessons in an educationally excellent environment predicated upon learner needs.
With a wealth of educational knowledge and experience he has developed in-depth leadership and decision-making qualities required to enable students to achieve their goals He is a leader of teaching and learning in Business & Economics and across the school.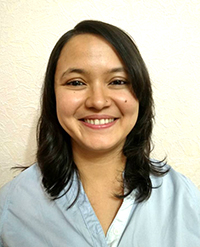 Position: Teacher of English and Global Perspectives, ESL Support Coordinator
Email: sarah.ezdani@luctonshanghai.com
Ms Sarah Ezdani is a British Curriculum educator with over 7 years of teaching experience in Thailand, China and Uzbekistan; more than half of which has been spent teaching in China. Additionally, she has 2 years of experience in experiential education in India.


Sarah studied Economics, Sociology and Political Science at university, and then went on to get a Post Graduate Certificate in Education (PGCEI) from the University of Nottingham. Additionally, she also has a TEFL certification, which introduced her to teaching English to foreign language students. She will begin her Masters in Educational Leadership and Management in September 2018 with the University of Nottingham.


Sarah has held various positions over the years including being the Head of Sixth Form and Examinations Officer. Sarah has also taught English and History and has experience in teaching accelerated IGCSE courses. Having taught in a boarding school environment before, she enjoys the sense of community and is fully committed to developing the academic, pastoral and co-curricular aspects of school life.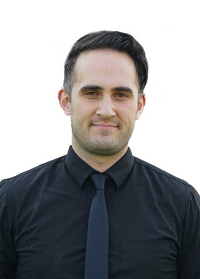 Position: Teacher of Art & Design
Email: jonathan.beardsley@luctonshanghai.com
Mr Beardsley graduated from Kendall College of Art and Design in Grand Rapids, Michigan in 2012 with a Bachelor's Degree of Fine Arts in Illustration. Upon graduating he worked around the United States and has been teaching abroad in South Korea and China for the past four years.
Teaching both English and Art ranging from Elementary to High School levels in addition to private tutoring over the years has enabled Mr Beardsley to create engaging and interactive classroom experiences devoted to developing students' artistic skills and expanding their knowledge and vocabulary to better explain and understand their works.
Approaching art education from a classical and traditionally academic perspective, Mr Beardsley believes in rigorous study of the natural world through frequent direct observation and focused inquiry while also learning from masters both historical and contemporary. Trained in drawing, painting, sculpture and photography, and always learning new digital programs, Mr Beardsley believes that the path for any artist to develop their personal vision and voice lies in exploring, experimenting, studying and most of all practice.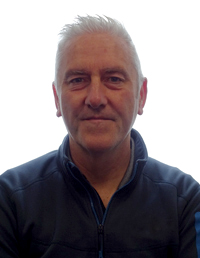 Position: Teacher of Design & Technology
Email: paul.moffat@luctonshanghai.com
Mr Moffat has over twenty-five years teaching experience. After completing a BA(Hons) degree in Industrial Design, he worked for five years as a Design Engineer at BUMA Engineering in Newcastle-Upon-Tyne. He then completed a PGCE at Northumbria University before taking a position at a school of England.
During that period, Mr Moffat held a variety of roles including Director of Technology and Assistant Headteacher before leaving to work at Lucton. This is Paul's fist overseas post. With over twenty-five years teaching experience he is looking forward to challenging its pupils and encouraging them to perform to the best of their ability.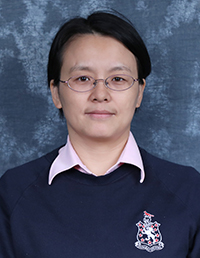 Position: Teacher of Computer Science, STEAM Coordinator, Exams Officer
Email: yolanda.chen@luctonshanghai.com
Mrs. Yolanda Chen has held her teaching qualification for more than 15 years and has been taught in some leading international schools at Shanghai. Having a Master's degree in Computer Science over ten years, she is still focused on maintaining up-to-date knowledge of cutting-edge technology and is now a doctoral student of Information Technology.
Yolanda is a highly skilled teacher of Computer Science, and has experience of teaching in various curriculums including IGCSE, A Level, AP, and IB. She is passionate about providing students with opportunities to stretch and challenge themselves academically. In her role as Competition Coordinator, she helps students prepare for local, national and international competitions.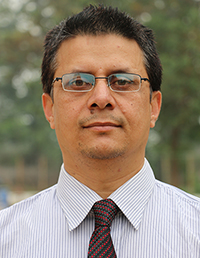 Position: Teacher of Physical Sciences & Maths
Email: baburam.niraula@luctonshanghai.com
Mr Baburam Niraula has been a teacher of Physics for international courses for more than 10 years. He has been teaching Cambridge University IGCSE and A Level Physics in International Schools and IB Diploma Program Physics, higher and standard level, in IB World School to both native and ESL students. He has been an IB examiner and moderator, and a CAIE examiner of physics since 2014.
Baburam has completed his B.Sc. in Physics and Math and M.Sc. in Physics from Fergusson College, Pune University in India. He has taken part in a number of academic training and workshops organized by IBO and CAIE. In School, Baburam was a winner of the 'King's Badge' in scout. Previously, he has taught in engineering college in Pune, India and A Level Physics at Rato Bangla School, the best A Level School in Nepal.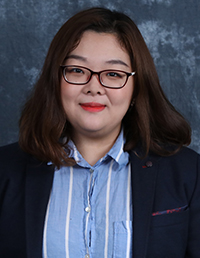 Position: Teacher of Chinese, House Parent
Email: rebecca.luo@luctonshanghai.com
Ms Luo gained High School Chinese Teacher Qualification Certificate in 2016 and gained CTCSOL (Certification of Teaching Chinese to Speakers of Other Language) in 2017. She has gotten rich teaching experience at both international school and state school.
Before working at Lucton Shanghai, Ms Luo was a Chinese assistant in Oundle School, a leading independent boarding school in UK, and worked as a boarding duty roster. During the spare time, Rebecca has been pursuing a Master's degree and working as a part-time Chinese teacher in CIEE Shanghai (Council on International Education Exchange).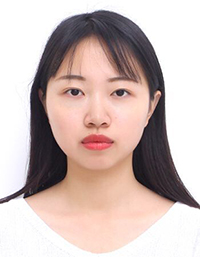 Position: Teacher of ESL
Email: yvonne.ke@luctonshanghai.com
Ms Yvonne Ke is the EAL assistant-teacher who provides support for English language lessons to prepare students for the upcoming IGCSE and A Level curriculum. The EAL syllabus covers training for basic English skills (listening, speaking, reading and writing) as well as their application to introduction of core subjects.
Yvonne took major in English language and completed her degree from City College of Wuhan Science and Technology University in 2012. During her 5 years of career in English language education, she has taken up teaching of various training sessions including TOEFL and IELTS test training, UKiset test training, and assistant-teaching in EYFS. She led the teaching and research team in TOEFL writing skill for two years, during which the average test score of Toefl rose by 21% over a semester.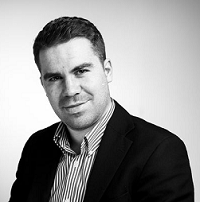 Position: ESL Co-ordinator
Email: joe.gunton-jones@luctonshanghai.com
Joe Gunton-Jones is the ESL Co-ordinator at Lucton School Shanghai. After gaining a first-class honors degree in Business Management, Joe began his career in the petrochemical industry, where he worked in a number of commercial positions.
Joe always held a passion for education and had long realised how having access to a good education can empower young people and enable them to fulfill their potential. He subsequently decided to pursue a career within teaching and hasn't looked back since.
Joe has worked in a number of international schools throughout Asia. He joins us from a well-regarded British international school in Kuwait, where he held the responsibility of improving ESL attainment throughout the secondary school.
Joe has many interests outside of work including sports, history and politics. He is a keen footballer who regularly (attempts) to play five-a-side matches and has previously ran a number of extra-curricular football clubs. He is a Liverpool F.C. fan and tries to watch as many Premier League matches as time permits.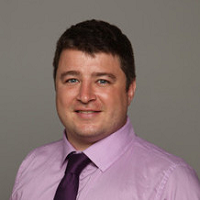 Email: chris.meehan@luctonshanghai.com
Mr Chris Meehan is the Head of Sports at Lucton School Shanghai. He will be leading on all matters regarding our Physical Education and Sport.
Chris has been an outstanding Sports performer, representing his country at Rugby and receiving county honours at Cricket and Football. During his playing career he also developed his coaching skills and has worked as a senior coach for National League clubs and held various Academy Coaching roles in Yorkshire and Hertfordshire.
Before joining Lucton, Chris has worked in the UK at three outstanding schools, including an all-boys Grammar School, where the school rugby side won the National Plate Rugby Schools Cup. He has also experience working internationally in Shanghai, at the British International School where he coordinated Rugby for all Shanghai Schools.